Well Pump Service and Repair
We offer well pump service and repair to keep your well running properly.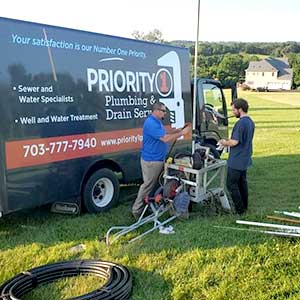 Many of us in Loudoun County and surrounding rural communities get water from private wells located on our properties. Getting our water straight from the ground without chlorine or other additives, or the hassle of a monthly water bill, is appealing to many. In addition, many of us depend on wells to provide fresh clean water to our gardens, livestock and pets.
Providing Well Pump Service and Repair
However, wells come with their own set of potential problems that can be addressed by our technicians including:
No water
Low water pressure
Water that smells or tastes badly
Hard water that leaves stains on fixtures or clogs drains
When you need well pump service and repair contact us. We'll get the job done!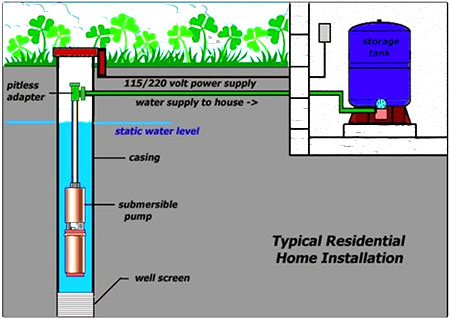 Our well pump service and repair fixes these and other problems associated with wells.
No Water – Schedule an appointment to have one of our experienced technicians come out to diagnose the reason your  well pump is not working.
Low Water Pressure – Low water pressure from your well pump can be caused by a variety of reasons. Low levels of water in your well, increased water usage or multiple draws on your water system at the same time can all cause low water pressure. You may want to consider a Constant Pressure System. These systems run at a variable speed depending on the amount of water being consumed. Your household gets constant pressure, no matter how many appliances are being used or how many showers are being taken.
Water that Tastes or Smells Bad – If your water that smells or tastes bad, leaves stains on your fixtures, or clogs your drains, you may need a water treatment system. Our Water Treatment page can help you determine if a water treatment system would be right for your home.
Get a Quote Today!
Click the button below and we will schedule an appointment to provide a free quote for well pump service and repair. Or, call our office at (703) 777-7940. We look forward to hearing from you!