Water Treatment
Hard water is caused by calcium and magnesium in ground & surface water.
Is a water treatment system right for your home? If your water leaves rusty stains in your bathroom sink or in your toilet, if your hair and skin feel dry or itchy or you have clogs in your drains, you may have hard water. A water treatment system can help.  Water is considered "hard" if  calcium or magnesium is present in high concentrations.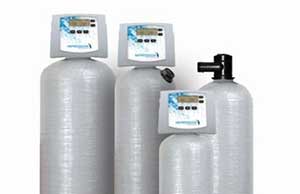 Free In-Home Water Test
Our Water Treatment Specialist can perform a free in-home water test to find out if you would benefit from a water treatment system. If so, we will also recommend a system that would be right for you.
Do You Need Water Treatment?
Problems with your water are not limited to hardness. The infographic below identifies other potential issues with your water. Our specialist can recommend the right system for your home.