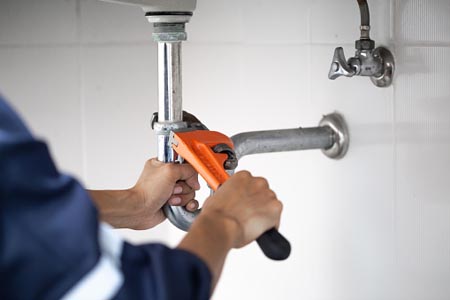 When it comes to your home's plumbing system, you don't want to leave anything to chance. From simple repairs to major installations, choosing the right plumber for the job is essential. But with so many options, how do you know which one to trust?
This detailed guide will provide you with everything you should know to select a reliable and skilled professional. We'll offer tips and advice on what to look for when hiring a plumber and show you how Priority 1 Plumbing can meet all your plumbing needs and exceed your expectations.
So, whether you're dealing with a minor issue or a major emergency, you can rest assured that you're in good hands.
4 Factors to Consider When Selecting a Plumber
Experience and Expertise
When picking a plumber, experience, and expertise should be at the top of your list. Search for a plumber with a history of success and who has been in business for a while. Also, you should confirm that the plumber you hire has experience handling the plumbing problems you're experiencing.
Our group of plumbers at Priority 1 Plumbing has years of expertise and is very knowledgeable in all facets of plumbing, from minor fixes to whole system installations. Our staff constantly stays current with the newest plumbing techniques and technology because we take pride in our knowledge and skills and want to ensure that we give our clients the highest level of service.
Insurance and Licensing
Examining a plumber's credentials and insurance is yet another crucial step. Verify that the plumber you hire is state-licensed and has the required insurance to safeguard you and your property in case of a mishap or property damage.
As a licensed and insured plumbing company, Priority 1 Plumbing assures you that you're dealing with a trustworthy and responsible business.
Pricing and Transparency
Price is always a factor when hiring a plumber, but it's crucial to go past the initial estimate. Be sure the plumber you select is honest about their prices and doesn't tack on any extra expenses. Also, you should ensure that the plumber you select gives you a thorough estimate upfront so that you are aware of precisely what you are paying for.
Priority 1 Plumbing gives consumers direct, transparent pricing so there are no unpleasant surprises when the bill arrives. We will work with you to identify the best affordable solution for your plumbing issues and provide free quotes.
Reviews and Reputation
Checking a plumber's background and reviews is one of the finest ways to determine the caliber of their job. Choose a plumber with a solid reputation in your town and read internet reviews to find out what prior clients say about their service.
We at Priority 1 Plumbing are pleased with the solid reputation we have established as a dependable and trustworthy plumbing business in our community. Positive feedback from our clients is something we frequently receive, and we work hard to deliver the best quality of service on every job we accept.
By keeping these critical factors in mind, you can easily find the ideal person for the job. If you need additional assistance, look no further than Priority 1 Plumbing. Our team of qualified professionals can easily handle all your plumbing needs and provide you with a stress-free experience.